Do you know what we do as physiotherapists? What is physiotherapy? How can physiotherapy help you? What services does Pivotal Motion Physiotherapy offer?
What is Physiotherapy?
Physiotherapy is the process of improving the body's movement and function. As a profession it aims to assess, diagnose, and treat movement disorders. The issues may be old or new, but the aim is always a full return to function.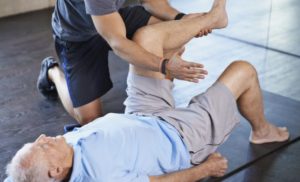 Physiotherapy can help you recover from injury, reduce pain and stiffness, and increase mobility. Physiotherapists are trained to assess your physical condition. As experts in movement, physiotherapists can identify the contributing factors to pain and injury. Combining what they see and feel to accurately diagnose an injury and then explain what it means to you. Once they know what the problem they can go about treating it the most effectively way possible.
Physiotherapists are first contact practitioners, so you do not need a doctor referral to see us! If you need an appointment you can call us now on 07 3352 5116 or click here to book online.
The Physio Toolkit
Physiotherapists have range of treatment options at their disposal, educational, and hands on. They will choose the best combination of treatments to optimise your recovery. Our Pivotal Motion physiotherapists may advocate any combination of the following treatment methods: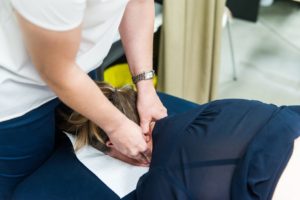 Exercise programs
Muscle re-education and activation
Joint mobilisation
Soft tissue mobilisation
Assistance with use of crutches, braces and/or tape
Dry needling
Cupping
Role of Physiotherapy at Pivotal Motion
At Pivotal Motion Physiotherapy we pride ourselves on a client-centred approach, it's what we do. Your time is spent one-on-one with a physiotherapist. Our goal is the right diagnosis and the right treatment. We want you to get better quicker.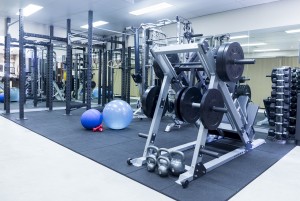 You won't find any machines here. We concentrate on using hands-on manual therapy combined with education and exercise. With a state of the art gym, our physiotherapists coach you how to move the way you should. They will also give you the tools to self-manage you condition. At Pivotal Motion Physiotherapy we are also advocates of a proactive approach. Injury prevention is just as important. No one wants the same injury twice!
Located in Newmarket Village shopping centre, we service the inner north-western suburbs of Brisbane. We are conveniently located if you are a Newmarket local, live in any of the neighbouring suburbs, or are travelling to or from the CBD for work.
If you need an appointment you can call us now on 07 3352 5116 or click here to book online.